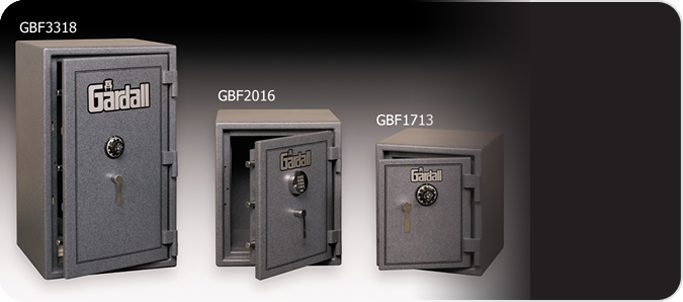 Safes for Home or Business
Safes are typically grouped into "Fire Safes," "Burglary Safes," and "Gun Safes." Fire safes are designed primarily to protect your valuable papers from damage by fire. In most parts of the country, a fire department will have water on a fire within a matter of minutes. UL-listed fire safes are often tested to two-hours in a simulated house fire, which is ample protection. While no safe can guarantee to be "fire proof," today's fire safes offer excellent protection for your valuable documents. Quality fire safes will have group-2 combination locks and offer some measure of protection from forced entry, but are NOT considered burglary resistant.
Burglary resistant safes undergo vastly different testing and must meet different criteria before labeling. Gardall Safe Co. has a line of burglary/fire rated safes that offer a strong combination of both burglary and fire protection. Come by The Key Shop and see our safes on display and we will give you a more in-depth explanation.
Gun safes are just that...designed for the secure storage of firearms. Most are available with some degree of fire resistance, and most are available with considerable resistance to forced entry. Interiors can be configured for varying numbers of long guns and hand guns as well as ammunition storage and space for other gear. A dehumidifier is strongly recommended. Call The Key Shop for some informed guidance before you purchase a gun safe.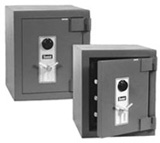 Most safes are available with electronic digital combination locks or biometric locks. Some lines offer color choices. Come in and let us help you select the safe that best meets your needs.