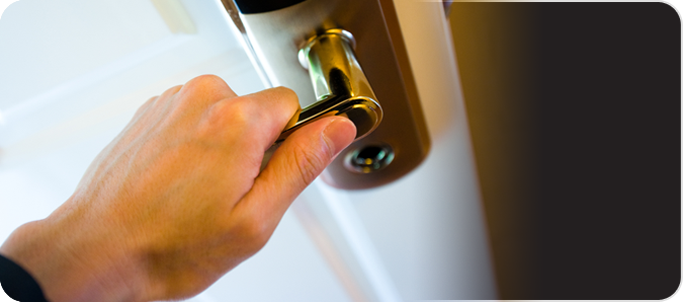 Speciality Door Installation
The first thing a visitor sees as he or she enters your place of business is the front door. Custom doors can be configured to be functional and secure while presenting a pleasing and welcoming entrance. Doors need to be durable and should complement the character of your building facade.
The Key Shop can provide maintenance-free fiberglass doors by Special-Lite that will enhance the beauty and security of your entrance. These doors are custom built for each individual installation and can be outfitted with any type of hardware. Photo galleries are available at www.special-lite.com.
Where appearance is not as important, hollow metal doors will often fit the bill. Hollow metal doors are made in many standard nominal sizes and can be fitted with any commercial hardware. Several grades are available from typical 18-ga steel to much heavier steel-stiffened doors for high security applications.
Special-lite doors are factory built and can have the hardware installed at the time of assembly. By building the doors on a jig, perfect fit and adjustment is assured. The ten-year warranty is an added bonus.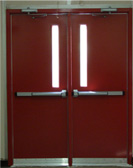 Hollow metal doors come in many nominal sizes. These are commercial doors and are not suitable for residential installations.