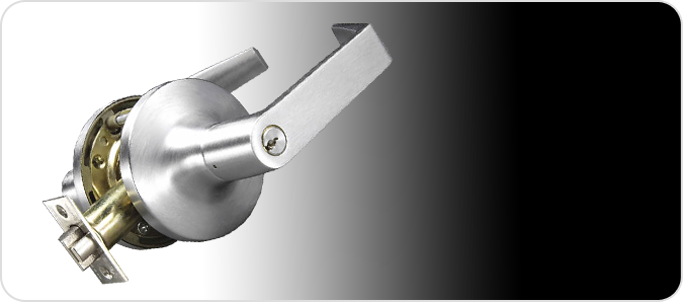 Keying Services & Hardware Sales
Locks wear out, keys get damaged or bent, employees leave, tenants move out, and families move to new homes. These are some of the more common reasons to rekey locks. Rekeying involves changing the internal configuration of the lock cylinder so the old keys no longer work. This provides protection against unauthorized entry and provides peace of mind.
Many commercial establishments use a master key system wherein each lock may have its own individual key while a master key will override all locks in the system. Master key systems require diligence and professionalism to maintain the integrity of the system, whether it is an apartment complex or a multi-story office building. The Key Shop takes pride in our management of our customersí master key systems.
Patented restricted key systems by Abloy, Medeco, Schlage, and KABA provide patented protection against unauthorized key duplication. While these options are more costly, the increased security and absolute key control are valuable benefits. Restricted keys are ideal for inventory or hazardous material storage areas, cash rooms, and sensitive information areas such as personnel records.
Choosing lock hardware can be confusing and costly. The Key Shop strives to provide hardware of the highest quality and reliability that will be seamlessly compatible with the customerís existing hardware.
By using products by Corbin-Russwin, Yale, Schlage, Kwikset, Von Duprin, Arrow and Baldwin, we can provide reliable hardware to fit most needs. While we try to use American-made hardware whenever possible, many lock lines are imported today, and some of the imports are very good. These days it is more important than ever to consult with one of our professionals before purchasing or ordering hardware for your next project. You can save yourself headaches, delays, and expense by consulting with The Key Shop at the start of your project.