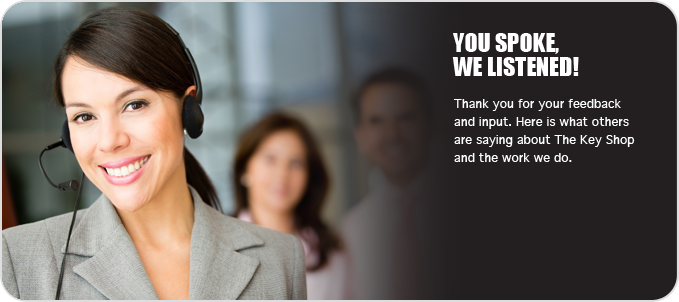 J.E.
Very helpful and friendly, and very quick. I'm in and out whenever I visit. They do a great job.
M.K.
I had six locks changed by Tracy. He was professional, efficient, and very courteous. I was impressed with the service. Thank you!
S.M.
Excellent and professional service wheather at location or on job site. No complaints at all.
Q.L.F.
Tracy did a great job for us last week - it's soooo nice not to worry about the door knob falling out! He worked quickly, was polite, and explained what he had done.
S.G.
Troy came out when I called about a desk drawer I could not open and he was patient and did a great job of opening my desk drawer. He told me the key was worn out and made me another key. He did a wonderful job and did not damage my desk. I definitely would recommend your company in the future, Thank you Troy.